Bruins partner with Boston Pride to grow women's hockey – SportsPro Media
Bruins become fourth NHL outfit to enter relationship with NWHL team.
Posted: January 14 2019
By: Nick Friend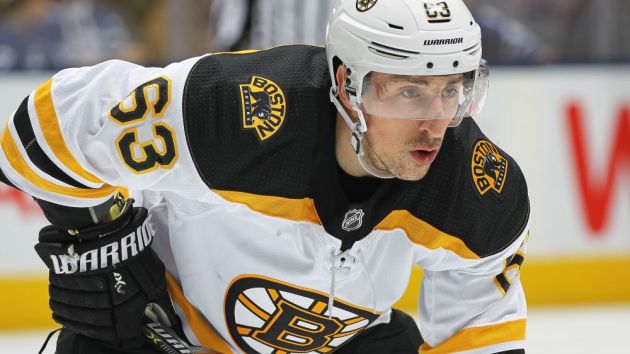 The National Hockey League's (NHL) Boston Bruins have announced that the franchise has partnered with National Women's Hockey League (NWHL) outfit Boston Pride in a bid to help grow the women's game in the city.
The deal, which formalises a previously loose relationship between the teams, is the fourth such agreement between an NHL franchise and an NWHL counterpart.
The Bruins follow the Buffalo Sabres' partnership with the NWHL's Beauts, as well as the Minnesota Wild's deal with the Minnesota Whitecaps and the New Jersey Devils' arrangement with the Metropolitan Riveters.
A statement from the Bruins said that the NHL side will 'support and grow the game of women's hockey in Massachusetts, as well as assist the Pride financially.'
The partnership sees the Bruins set up a Bruins Academy Girls Learn to Play Program, which will provide discounted equipment, as well as training from the Bruins' players.
NWHL deputy commissioner Hayley Moore said: "The Bruins' commitment to advancing hockey across all levels aligns with what the NWHL stands for.
"We appreciate this partnership and their support in marketing and player development for the Pride, and we look forward to collaborating with the Bruins on a series of meaningful youth hockey initiatives."
http://www.sportspromedia.com/news/boston-bruins-pride-nhl-nwhl-hockey