Columbus Blue Jackets 2019 Trade Deadline Targets – Metropolitan – Union and Blue
Columbus Blue Jackets: Trading for Derick Brassard is a Bad Idea by Lansing Murphy
The Columbus Blue Jackets will likely make quite a few moves this season with all the speculation currently circling the team.
The Metropolitan Division is one of the strongest in the NHL and since it's home of the Columbus Blue Jackets, making trades with divisional rivals won't be easy. However, they do have quite a few potential trade targets who could make a huge difference going forward if Jarmo Kekalainen could get a deal done.
Micheal Ferland is in the midst of a breakout season with the Carolina Hurricanes, he's currently on pace to set a career high in every points related stat. The important thing about Ferland is his contributions on the power play, something that the Blue Jackets could certainly use even with their recent resurgence in that regard.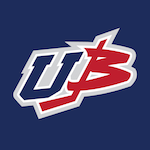 Want your voice heard? Join the Union And Blue team!
He's a hard hitting goal-scorer with a decent play-making ability. According to Capfriendly, Ferland is in the last year of his current contract and if the Jackets were to trade for him he'd almost certainly not be re-signed. His current rise in play is reminiscent of that of David Clarkson and Matt Beleskey prior to signing their big contracts, which then hurt the team who signed them.
This season, Ferland has 13 goals and 12 assists. 5 and 4 of those, respectively, are on the power play.
Adding a player like Ferland wouldn't be a bad idea at all for half a season, committing to him much longer than that is certainly a massive risk that the Columbus Blue Jackets shouldn't take.
Wayne Simmonds has less power play points than Michael Ferland this season, however he's put up a few more goals but that's been at the expense of assists. Simmonds has 15 goals but only 7 assists through 47 games. He's also a fairly physical player which would fit perfectly on the Blue Jackets.
He's been on a struggling Philadelphia Flyers team this season, which is likely part of the reason why his point totals are a bit down compared to previous seasons. Simmonds is a player who's also in the final year of his contract, but wouldn't be an "unsignable" player like Ferland may be. He's proven he's consistent throughout his career, the only thing is his age. He's currently 30, so committing to him long term may be a questionable decision.
More from Union and Blue
Signing Simmonds to a two or three year extension if he performs well as a rental, would be beneficial as he'd likely quickly become part of the leadership group in the locker room while performing well on the ice.
Mats Zuccarello isn't as physical nor as effective of a goal-scorer as either of the two previous options. However, he has a much better playmaking ability especially on the power play. He also has pretty good speed, which could help the team if he were to play on a line with someone like Anthony Duclair.
Zuccarello has also hit a hot streak as of late, scoring 2 goals in the game against the Columbus Blue Jackets then putting up three assists against the Carolina Hurricanes. Zuccarello wouldn't necessary be a game changer, but adding him as a rental with another goal scorer could be beneficial if the Jackets are looking to go for the Stanley Cup this season rather than looking toward the next couple of seasons.
Zuccarello is currently 31 and in the last year of his contract, however much like SImmonds, re-signing him to a two or three year deal could be an option depending on how he fits into the team as a rental.
Chris Kreider is the only player on this list who has more than this season left on his current contract and as a result, he'll come at a much higher cost than the other three. He's having a very good year for the New York Rangers, and is currently on pace to hit roughly 65 points this season if he stays healthy.
Prying him away from the Rangers would be easier said than done, especially if they're thinking they may have a shot at competing next season. If the Jackets are able to find a way though, it would certainly be a great addition for the playoff push this season and to fill a top six role next season as well.
The Columbus Blue Jackets have quite a few options to look at if they want to trade with a divisional rival, however it's likely that they'll look out to other divisions to avoid paying the "division cost" that gets added to the price of trading for a player in their own division.
https://unionandblue.com/2019/01/18/columbus-blue-jackets-2019-trade-deadline-targets-metropolitan/