Detroit Red Wings prospect Filip Zadina has been scoring in bunches.  Well maybe not in bunches but pairs.  When can we expect the young phenom to land in Detroit?
Filip Zadina has recorded 6 goals for the Grand Rapids Griffins in three games.  I mean not three total games, but he has scored 2 goals on three different occasions this season.  It may be a fluke, but it would be nice to see some consistency before he makes his debut with the Detroit Red Wings.
The Detroit Red Wings selected Zadina 6th overall in the 2018 NHL Entry Level Draft.  Many, myself included expected Z to make an immediate impact at the NHL level.  That was not the case.  It took a little time for him to find his stride in the American Hockey League.  He has gotten comfortable; he has settled in with the pace of play which he admitted after the first preseason game he was caught off guard by the advancement of skill from Junior to Professional hockey.
Zadina has recorded 10 points in his first 16 Griffins games.  One somewhat concerning statistic is Z being a minus 8 on the season.  Zadina is expected to be a prolific scorer but lacks some defensive awareness.
More from Octopus Thrower
Both Filip Zadina and Michael Rasmussen are expected to be granted permission to compete in the World Junior tournament this December.  The Detroit Red Wings absolutely won't promote Z until after the competition is completed.
If Rasmussen continues to play well from here on out, Detroit may choose to keep him with the club instead then allow him to dominate that tourny.  He would and should dominate that competition after finding his way with the Wings.
The recent injury to Darren Helm may open up a roster spot for a call-up, fans are hoping it is Zadina.  It won't be.  In fact, I would be surprised if anyone is called up with Wade Megan still in town, Luke Witkowski has been in the press box and can play forward or defense.
More importantly, Thomas Vanek is nearing his return to the club.  I am curious what the Wings do moving forward with Zadina. He could possibly debut with Detroit in early January; I could see a scenario that places Z not arriving until after the trade deadline.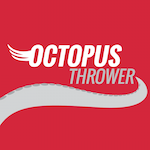 Want your voice heard? Join the Octopus Thrower team!
He may be in store for a Svechnikov type of look at the end of the season.  A dozen or so games to get his feet wet and make a serious run at a permanent roster spot next summer.