Legendary NY Rangers national anthem singer John Amirante dies at age 83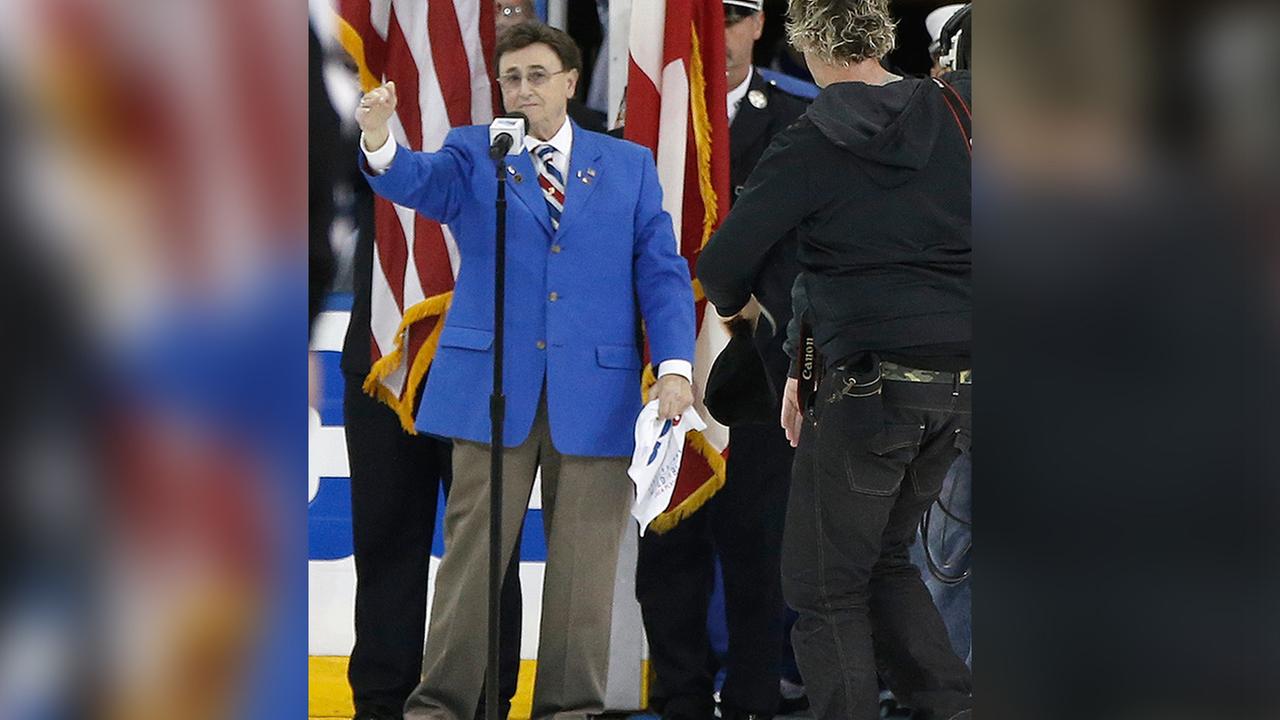 NEW YORK (WABC) —
The New York Rangers announced that their longtime national anthem singer, John Amirante, died Tuesday morning at age 83.
Amirante was born in the Bronx and had sang the anthem for the New York Rangers hockey team since the 1980s.
He was known for getting the crowd at Madison Square Garden going by waving his arms patriotically at the pinnacle of "The Star-Spangled Banner."
He also sang the national anthem on occasion at New York Yankees and New York Mets baseball games.
The Rangers tweeted about the loss:
It is with great sadness our Rangers family shares the loss of legendary anthem singer John Amirante, who passed away this morning at 83.

Our thoughts are with his wife Ann, his children and the entire Amirante family.

We will forever remember and miss John @TheGarden. pic.twitter.com/6jc2qowYhF

— New York Rangers (@NYRangers) April 17, 2018
Ladies and gentlemen, we ask that you please rise and remove your hats for the National Anthem.

Here to sing "The Star-Spangled Banner" the one and only, John Amirante. pic.twitter.com/N0qmCHAIKX

— New York Rangers (@NYRangers) April 17, 2018
Amirante is survived by his wife Ann and his children.
———-
* More New York City news
* Send us a news tip
* Download the abc7NY app for breaking news alerts
(Copyright ©2018 WABC-TV. All Rights Reserved.)
http://abc7ny.com/sports/legendary-rangers-anthem-singer-john-amirante-dies-at-83/3355764/