Matthews reunited with Hyman, Nylander at Leafs practice – TSN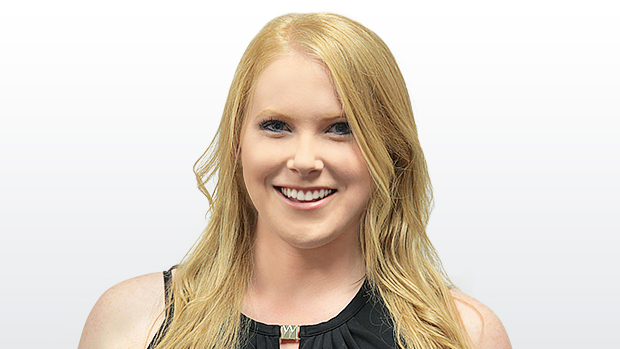 TORONTO – Mike Babcock reunited one of his best lines from seasons past on Wednesday as the Maple Leafs coach looks for ways to pull his team out of its current spiral before it becomes a full-on tailspin.
Auston Matthews was glued to winger Zach Hyman and, to a lesser degree, William Nylander, from 2016-18. Matthews hasn't played beside Hyman at all this season, but with Toronto preparing to face the league-leading Tampa Bay Lightning on Thursday after dropping five of their last seven games, the trio was back together at Wednesday's practice.
"We've been hit and miss since Christmastime," explained Babcock. "We didn't feel our work ethic was up to a level to be proud of [in a 6-3 loss to Colorado on Monday]. What makes that happen? What makes the group go? You don't always know. But if it's just changing some lines around then we'll do that."
True to form, Babcock wouldn't definitively confirm the line change for Thursday ("we'll get that figured out") but there's little reason not to give that unit another shot. Matthews has just one goal in his last 10 games, while Nylander has one goal in 17.
Matthews had a spurt of production after returning from a shoulder injury that sidelined him 14 games from Oct. 27 – Nov. 28, scoring six goals in five games, but he has just three goals in the 15 games since.
Open ice has been at an increasing premium, and the 21-year-old has been lacking a linemate to dig pucks from the corners and set up scoring chances – two strengths of Hyman's game that have worked with Matthews and Nylander before.
"Matty is a goal scorer and getting the pucks in good spots around the net [for him] so he can do that I think is important," said Babcock. "I think his game has really come on here of late. I think he's really starting to find some rhythm in his game. We're always looking to get more out of everybody."
"Everyone has a role on the line; everyone knew what their role was and did it effectively," added Hyman. "We all complemented each other and it went well for us when we were together."
With Hyman back getting them the puck, it's on Matthews and Nylander (not to mention the rest of Toronto's forwards) to start putting pucks in the back of the net.
In eight games since the Christmas break, Toronto has scored an average of 2.6 goals per game, well below their season average of 3.58, and been shut out twice. Their 3-5-0 record reflects five losses to teams in playoff position compared to one win (over Columbus).
Now Tampa Bay is on deck again, one month after they beat Toronto 4-1 on the strength of Andrei Vasilevskiy's career-best 48-save performance. The Leafs liked a lot about their showing in that game, and with the right application of a similar game plan Thursday could be the slump-busting night the team desperately needs.
[Tampa] will be another good challenge for us to take a step forward and try to get us out of this hole we're in," Matthews said. "We skated well [last game], didn't give them much time and space, tracked well. When we're playing with our speed and are skill and doing things right, playing smart and taking care of the puck, we're a tough team to play against. It's a matter of putting that together all the way through."
That's the issue Toronto keeps circling back to – work ethic. Why have they been outworked so often lately and why has the urgency been so lacking? Last week, the Leafs were second overall in the NHL standings; now they've dropped to ninth. Granted, Toronto was without starting goaltender Frederik Andersen for six games after Christmas, but Babcock didn't feel his team used that as a justification for their struggles.
"I just think we can play harder," Babcock said. "I think we can work harder, and so that's what we want from our group. The other thing is we want to be proud guys when we leave the rink, and if you don't put it all in you can't be proud when you leave."
While beating the first-place Lightning might hold a little extra cache around the league, Matthews said topping any team right now will do for the Leafs. It was only three weeks ago they were one of the NHL's most dominant clubs offensively, producing the third-most goals from Nov. 1 – Dec. 22 with a plus-29 goal differential.
All the pieces are still there to be that strong again, if only the Leafs can find a spark.
"We're going through a bit of a lull right now and it's our job to dig ourselves out and crawl back and play the way we were earlier this season," said Matthews. "That's up to us, nobody else. It's a matter of work ethic and playing smart."
https://www.tsn.ca/matthews-reunited-with-hyman-nylander-at-leafs-practice-1.1242486